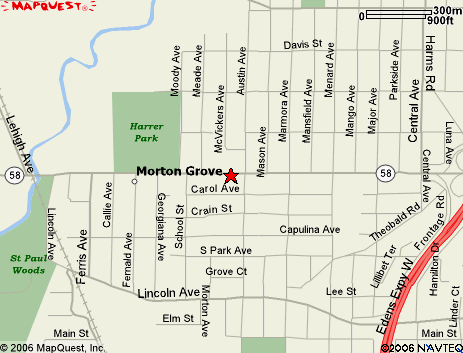 This site includes many functions that allow you to work with us from your office or home. Of course, it's sometimes still necessary (or preferred) to conduct business in-person. That being said, we've provided the necessary information to locate us or make contact with one of our representatives.
Address:
6038 W Dempster
Morton Grove, IL 60053
We are located on the north side of Dempster Street beteeen A-Adams Driving School and Allstate Insurance.
There is parking directly behind our building and Morton Grove just built a public parking lot accross the street. Come by and see us!
Hours:
8:00 am - 5:00 pm
Monday - Friday
Other hours available by appointment.
8:30 am - 4:30 pm Monday thru Friday
6038 Dempster Street
Morton Grove, IL 60053